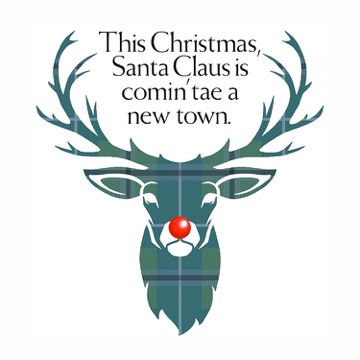 You and your family are cordially invited
to attend the Twin Cities Scottish Club Family Christmas Party, which this year, will be held at the beautiful Commons on Marice, 1380 Marice Drive, in Eagan. We'll have the bright and sunny Atrium and cozy pub-like Clubhouse for the whole day.
Saturday, December 1st, from 1-6pm
We'll have things for younger and older kids to do. Plus, there'll be a (surprise) visit from Santa Claus.
Parents of children attending should bring a wrapped and clearly marked present for their child. (We'll have a discreet drop off, so the kids don't see what's going on.) Of course, adults can gift other adults too, through Santa!
Member participation
Members with last names beginning with A-L are asked to bring a sweet and those beginning with M-Z, a savory treat. TCSC will supply tea and coffee and shortbread.
If anyone needs a lift there, we will help you find a way to get there if you don't drive, or are coming on your own.
RSVP today to Brooke Kenney at brooke@brotheroke.com
Or, the Facebook event posted on the TCSC group page